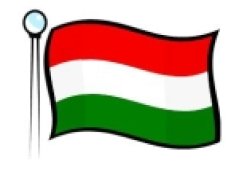 In Hungary, food safety institutions have a long tradition. In 1878 Hungarian laws dealt with regulations that aimed at preventing mass infections cases by food. At present, public health care, veterinary and plant health and consumer protection are carried out in separate institutes in Hungary.

As a consequence, the institutional system dealing with food and feed inspection and safety shows a high degree of fragmentation.
Risk Assessment, Risk Management and enforcement responsibilities are among three authorities, under the support of the ministries of Agriculture, Health and Social Affairs, each supported by a number of inspection authorities.
The features of the still developing Hungarian food safety system need to be seen against the background of the enormous challenges of adaptation that Hungary has been facing since its accession to the EU. The former food safety system was set up in a period when there were considerable fewer kinds of food products in Hungary. Since the political transition of 1990, the Hungarian economy has opened up and the types of food products have multiplied and the number of production firms has increased. In addition, accession to the EU required a change from the former food inspection system (based on the strict inspection of products and pre-authorisation of imports) to a new system which lays emphasis on the regulation of the whole food production process and on self-control on the part of the producers. The transition of EU's acquis on food safety into national legislation in Hungary has required an immense effort also because of limited resources .
In 2003 the EU demanded the establishment of the Hungarian Food Safety Office (MEBIH). Under its main tasks are:
To co-ordinate the work of the food inspection authorities
To collect annual reports for the EU
To co-ordinate Risk Assessment activities
To operate the national contact point for the rapid alert system (RASSF) of the EU
To co-ordinate the national traceability system
As previously mentioned, the system is characterised by a degree of fragmentation and, in consequence, a reluctance to cooperate among ministries, authorities and institutes. As a sign of rivalry, authorities and ministries do not share available data unless required by law. This rivalry has also ensured that the capabilities of the MEBIH were kept to a minimum since its launch.
SAFE FOODS research showed that prior to the EU accession there was little quantitative Risk Assessment performed in Hungary and now even less. As a result, the advice provided by expert institutions is at most based on qualitative assessment.
The MEBIH lacks appropriate resources for performing Risk Assessment. Available funds for dissemination of public information are also very low. As a matter of fact, the MEBIH has no independent budget and its political freedom is still not assured.
Transparency of this fragmented system is minimal. Most authorities try to hide inspection results from the public. Negotiations among ministries, agencies and institutional experts occur behind closed doors. No efforts have been made to improve the level of consumer and stakeholder participation.
As for Risk Communication, it mostly takes place in crisis situations. Increasing public awareness on food safety risks and information or education on prevention options were missing completely.
The Hungarian food safety system shows low effectiveness. The flow of information among authorities is slow due to bureaucracy. Documents accompanying food deliveries are often missing, making traceability difficult. Penalties are too small to have any effect.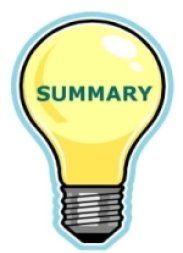 Source: Zoltán Ferencz, Mariann Hajdu and Anna Vári in Ellen Vos and Frank Wendler, "Food Safety Regulation in Europe: A Comparative Institutional Analysis", Intersentia, 2006.