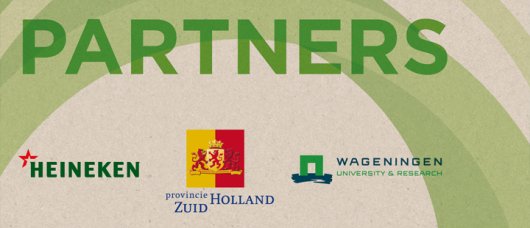 A win-win-win cooperation
Groene Cirkels is the perfect opportunity for HEINEKEN Nederland, the Provincial Government of South Holland, and Wageningen Environmental Research (Alterra) to make good on their ambitions regarding sustainability, retaining their own roles and responsibilities.

HEINEKEN, the economic engine in the transition process: as one of the largest breweries in the world, the Zoeterwoude brewery can gain a flagship position within the group by becoming climate-neutral, and set an example for companies of this size. From the basis of the HEINEKEN brewery's ambitions, new connections are arising between the buyer and the supplier, as a result of which the landscape will visibly change, becoming more sustainable.
Jan Kempers, manager sustainable development HEINEKEN Nederland Supply
"It is our ambition at HEINEKEN Brewery Zoeterwoude to become one of the first climate-neutral companies. Within the vast HEINEKEN concern, the brewery is actually almost obliged to do so, not only due to the fact that it is one of the largest breweries in the world, but also because it is located in the concern's motherland. The brewery has everything required to play a leading role within the concern and to set an example in the business world for other companies of this scale.
Our vision is that only companies which take sustainable development seriously will survive the test of time. This initiative is part of HEINEKEN'S worldwide strategy: Brewing a Better World. We focus on six areas in which HEINEKEN can make a difference: sustainable water management, reducing the emission of greenhouse gasses, sustainable and honest buying, community involvement, safety, and responsible alcohol consumption.
Within this strategy I see Green Circles as a fantastic collaboration which enables us not only to realise our own ambitions, but also to promote other initiatives, ideas, and developments."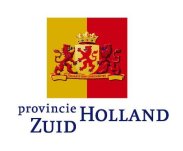 The Provincial Government of South Holland, the representative of interests, the director of the space, and the regulator: works on a sustainable living environment, a green economy, and a future-proof role for businesses in the region, through a comprehensive and region-oriented approach. As a connecting force, the provincial government steers towards area-focused collaboration and takes care of the harmonisation of private and public interests. To encourage innovation, the province can remove restrictive rules.
Menko Wiersema, regional coordinator South Holland Province
"The Province of South Holland must be a good area for living and working, and also for business and leisure purposes. We want to create space for economic growth and invest in improved mobility. In addition, we are working towards conservation and development of nature and leisure opportunities. A well-balanced use of space is an important factor.
As a regional government we have been creating natural surroundings and leisure areas for too long without really knowing what the general public was looking for in the natural environment. We have been considering landscape design from a limited perspective, missing the optimal and sustainable synergy between nature, living, and working. In this collaboration with HEINEKEN Netherlands and Alterra Wageningen UR, I think that the value of nature for the economy and the benefits for the living environment are united in a beautiful way."

Wageningen Environmental Research, the supplier of knowledge and expertise: has knowledge about cycles, chain cooperation and land use innovation. Groene Cirkels offers opportunities for sharing knowledge with social parties and for further research. In this way, Wageningen Environmental Research can reinforce its position as an innovator in the operationalisation of ecosystem services nationally and internationally.
Paul Opdam, professor Wageningen Environmental Research
"Green Circles establishes a transition in sustainable land use with a double purpose: making the brewing of beer 5 greener and improving the quality of the living environment. With Green Circles, Wageningen Environmental Research can demonstrate the way in which ecosystems can contribute towards regional development. Ecosystems are services which are freely provided by nature but which at the same time represent economic value. We can develop new knowledge about cycles, chain collaborations, and land use innovations and share them with partners in the community.
Farmers, businesses, the general public – everybody has an interest in the ambitions of Green Circles. I foresee an energetic social network with the development of a climate-neutral brewery as a driving force."