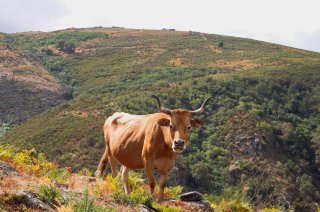 About OPTIBOV
Work packages
WP1 (led by Uganda) – Selection of local breeds and number of animals.
WP2 (led by Egypt) – Develop protocols for sampling and measurements, questionnaires to get insight from farmers. Develop platforms for data consolidation and information exchange.
WP3 (led by Finland) – Whole genome sequence analysis.
WP4 (led by Portugal) – Selective sweep analysis.
WP5 (led by the Netherlands) – Deleterious allele analysis.
WP6 (led by South Africa) – Training and dissemination of the results to stakeholders and beneficiaries.
The objective of the OPTIBOV project is to characterize traditional (locally adapted) cattle breeds to detect and use genetic variation associated with adaptation to local ecosystems in order to improve breeding schemes for the future (production, longevity, disease resistance).
Within the OPTIBOV project training programs will be made for phenotyping and data analysis on different levels, as well as workshops for stakeholders.
OPTIBOV involves 29 researchers and PhD students from research institutions located in Egypt, Finland, The Netherlands, Portugal, South Africa and Uganda.