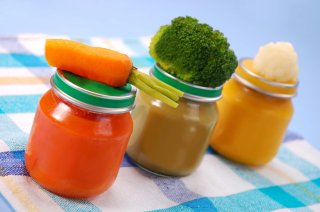 SAFE FOODS Expert Database
One of the research topics in the EU 6th Framework project SAFE FOODS is the early detection of emerging risks associated with food and feed production.
A key activity in this Workpackage 2 is the development of a transfer point on emerging food safety problems, including an electronic library containing experts and expertise in the field of food safety research and food safety assessment. The expert database extends on the European Food Safety Network (EFSN) database that was developed before.
The objective of this transfer point is to provide all stakeholders (scientists, regulators, consumer organisations, industry, etc.) with adequate information on food safety issues, mainly focusing on emerging food safety risks. The expert database will allow institutional organisations dealing with food safety (national governments, EFSA, national food authorities) to find relevant (national) experts and when needed, to assemble a team of suitable experts to tackle food safety problems.
Being registered in the expert database will give you the chance to become involved in existing and new programmes on emerging risks developed worldwide, to participate in related discussion, and to support to authorities with advice in time of food safety crisis.
The expert database is available on the SAFE FOODS public site, under a protected area. Only key persons from selected organisations (among others: EFSA, national food authorities, national governments, European Commission) and filed experts will be given access.
If you have any questions regarding the database or if you would like to register as a food safety expert, please contact Mr Hans Marvin.
For the registration, your contact information is needed, as well as your CV as attached file. Furthermore, abstracts and up-to-date information of relevant past and ongoing projects is welcomed. SAFE FOODS will check your entered data on correctness and completeness, and has the right to remove irrelevant accessions from the database.