Work package 6
"Design of a New Integrated Risk Analysis Approach for Foods".
The governance of food safety has long been regarded as the domain of "experts" and professional risk managers, with minimal input from other interested parties, such as consumers. However, a number of food safety incidents in Europe (BSE, GMOs, dioxins, Sudan dye…) have severely damaged public trust in food safety regulation and management and exposed the need for improvements in the current approach to food risk analysis.
The main objective of the SAFE FOODS project is to develop a new integrated risk analysis approach that, among others, will ensure a more transparent process which will take into account consumers concerns in order to regain their confidence in the agri-food sector and in the quality of food risk management.
SAFE FOODS consists of a number of interdependent and interdisciplinary Workpackages, which deliver the elements for the construction of the new risk analysis approach. The research results generated in these Workpackages are being integrated and incorporated into a new risk analysis framework by the SAFE FOODS experts in Workpackage 6.
Goals
To integrate the outcomes of the different Workpackages into a new risk analysis approach
To develop a new risk analysis approach for foods that integrates consistent risk assessment of human health aspects, consumer preferences and values and analysis of socio-economic aspects
To develop cost-effective and easy-to-implement policy recommendations for optimal risk management and risk communication practices
To improve decision-making processes and risk analysis frameworks in order to increase transparency and accountability

To provide mechanisms for active consumer participation in risk assessment and risk management processes
To improve risk communication with consumers throughout the risk analysis process

Novel elements in the SAFE FOODS model include:
Identification and active involvement of relevant stakeholders
The evaluation of new methods for risk assessment of food safety/nutrition issues (probabilistic risk assessment, genomics, profiling methods)
Identification of Quality of Life parameters in the risk-benefit analysis of food/food production systems; how to weigh and integrate them in the risk analysis process
Inclusion of economical factors in the risk analysis process
Criteria and strategies for risk-benefit analysis of novel foods/food production technologies
Improved risk communication with consumers throughout the risk analysis process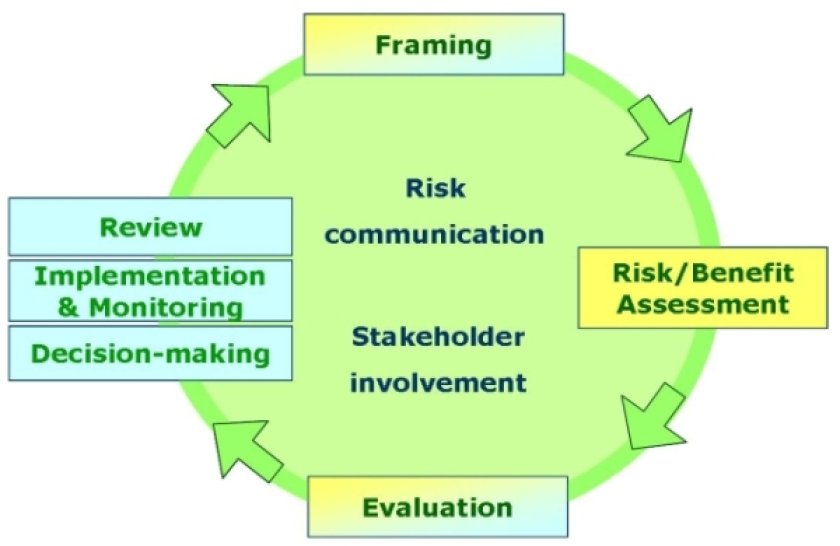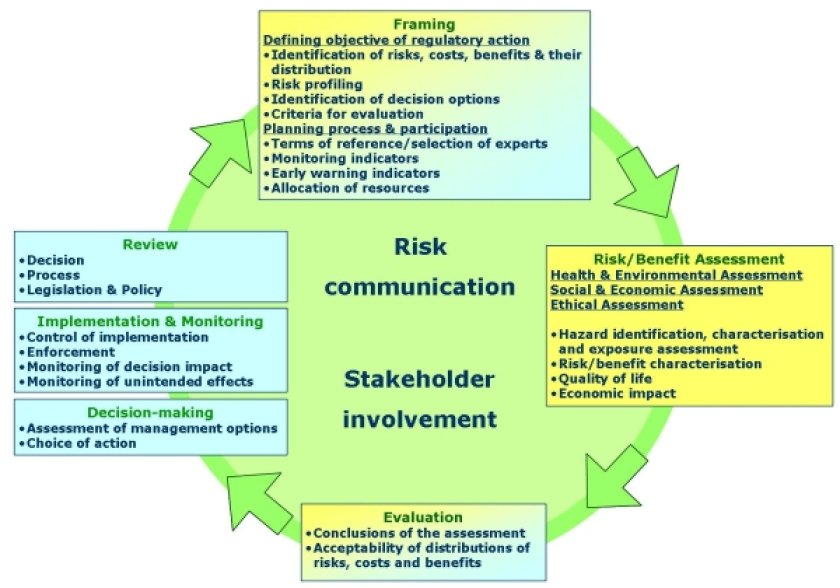 A first draft of the SAFE FOODS risk analysis framework has been presented on a large stakeholder consultation event in Athens in October 2005. The input of this meeting has been used to develop a second version of the model, which provides a basis for further optimisation.