3.1.1 European Union level
The EU is constantly facing more and more questions related to food safety. In some degree this is a result of the promotion on free movement of goods. At the same time, the EU is also concerned with guaranteeing the health and safety of the European citizens. Even though the EU has been involved with the regulation of foodstuffs, after the BSE crisis it was clear that more needed to be undertaken in order to guarantee food safety and consumer protection.
As a result of the BSE crisis the EU food safety regulation went through major institutional changes. These changes are mostly based on the new, integrated "from farm to fork" approach. Importantly, a stricter separation between Risk Assessment and Risk Management tasks was also introduced. Consumer protection became the main policy issue.
The EU level results are discussed at the lower half of this page. Please have a look at the summary first.

White Paper
In January 2000 the European Commission adopted the White Paper on Food Safety. It presented a radical reform plan: a major programme of legislative reforms related to the "farm to fork approach". At the same time it also visualised the establishment of a European Food Authority based on the principles of high levels of independence, scientific excellence and transparency. Therefore EFSA had to be guided by the best science, be independent of industrial and political interests, be open to rigorous public scrutiny, be scientifically authoritative and work closely with national scientific bodies.
The White Paper identified the following weaknesses:
Lack of scientific support in the area of scientific advice
Inadequacies in monitoring and surveillance on food safety issues
Gaps in the rapid alert system
Lack of coordination of scientific cooperation and analytical support
Source: EUFIC and http://ec.europa.eu/food/food/intro/white_paper_en.htm
EFSA
The European Food Safety Authority (EFSA) was established by the European Parliament in 2002 following a series of food scares in the 90s (BSE, dioxins,…) and as suggested in the European Commission's White Paper on Food Safety.
It was specified that EFSA should be an independent source of scientific advice . A further requirement was to establish a collaborating network with similar agencies in all Member States.
EFSA is a Community body with an own legal personality, funded with budget from the Community. However, as previously mentioned it operates independently of the Community Institutions. Therefore it is not managed by the Commission but by the Executive Director.
Since its establishment EFSA has operated with a commitment to openness and transparency . That is why EFSA attempts to open up its meetings, to organise consultations with stakeholders and the public and to ensure access to all documents.
The Authority has access to considerable scientific expertise and is expecting to employ a minimum of 370 people. EFSA's work addresses all stages of food production and supply. These include primary production, animal feed safety and consumers supply. The Authority collects information and analyses new scientific advances in order to identify and assess potential risks throughout the food chain. EFSA's two main work tasks are: Risk Assessment and Risk Communication. Risk Management options related to food safety are implemented by the European Commission and Member States.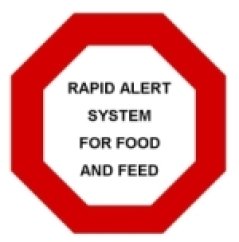 The Rapid Alert System for Food and Feed (RASFF) is a system which was created in 1979. The function of the RASFF is to provide a tool for exchange of information on measures that guarantee food safety.
Members of the network include 30 EU countries, the European Commission, EFSA ad the European Food Trade Association (EFTA) Surveillance Authority.
Sources: EFSA and European Commission: Food Safety – From the Farm to the Fork.
EU level Results
SAFE FOODS research shows that knowledge transfer is one of the current priorities. This is being done by creating networks of national research institutes and scientists that continuously exchange information, collect data and monitor food risks in the EU. On the other hand the existence of diverse national food safety systems and regulations also causes problems for data collection and the establishment of monitoring procedures and control mechanisms, especially after the 2004 enlargement. In addition the comparability of the available data is problematic since it is often based on different methodologies. Consequently it is understandable that in many fields a harmonised data collection system has not been created so far.

A separation of Risk Assessment and Risk Management has been introduced and can be seen in the figure below. This has been done in order to avoid scientific findings from being influenced by political factors. Research findings suggest a practical impossibility of a complete separation due to socio-political implications of many decisions in Risk Assessment. In practice a grey zone between Risk Assessment and Risk Management is known to exist. This is because risk assessors like to structure their findings in a standard way and risk managers like to have some guidance for the decisions they have to make.

DG SANCO is aware of this situation and is promoting a closer collaboration between risk assessors and risk managers. Therefore, it is important to acknowledge the interaction between Risk Assessment and Risk Management. At the same time it is also vital to lay down specific conditions that will ensure transparency and participation in this grey zone.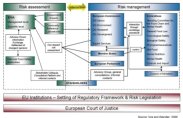 Figure 1: Institutional structure of EU food safety regulation based on Workpackage 5 analysis
EFSA is gradually becoming an important reference point in the Risk Assessment area. The EU framework connects national authorities with EFSA in order to obtain interaction and exchange of information and data. The exact position and authority of EFSA strongly depend on the field in which it operates. In practice, EFSA appears to function more like a centralised European "super-agency" in strongly focused issues such as GM food. EFSA is attempting to increase its credibility with Member Sates by recruiting experts from different Member States for its Scientific Panels.
With regards to Risk Management, research shows that Commission officials are aware of the significance of collaboration with Member States.

The EU's membership of the Codex Alimentarius Commission is becoming increasingly important. The Commission is trying to internationalise European standards by having them accepted as Codex standards.
Compliance with and enforcement of European regulations is still problematic. This is due to the fact that food safety continues to be the responsibility of the Member States. The European institutions have not followed the recommendation of creating a European inspection agency. Because of this, the actual enforcement of EU regulation depends on Member State acceptance.

An increase in stakeholder participation and transparency in access of documents has been identified. With regards to stakeholder involvement, different positions exist in relation to the Risk Management stage. In this stage participation is being seen as necessary. As for Risk Assessment, stakeholder participation is being viewed as more controversial and mostly reduced to data and information contribution. The request for structured group participation has been tackled by the creation of the Advisory Group on the Food Chain and Animal Health. In addition, a more active and structured approach to Risk Assessment participation was set up by EFSA when creating the Consultative Stakeholder Platform.

Risk Communication is a delicate issue since both the Commission and EFSA have been given responsibilities by the General Food Law. At present communication is based on informal agreements between EFSA and the Commission. The authenticity of Community governance depends not only on good and coherent information campaigns, but also on the active involvement and participation of the public. Risk Communication is one of the most important issues in the development of a credible food safety governance system on the EU level.

Even though re-establishing consumer confidence has been one the main goals of the new EU food safety regulatory approach, not much has been done to systematically monitor the attitudes and behaviour of European consumers. It was until fairly recently that EFSA requested a study by Eurobarometer on the risk perception of consumers (Risk Issues, February 2006).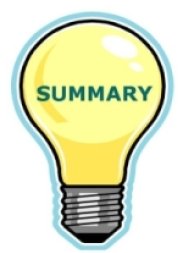 Source: Ellen Vos and Frank Wendler, "Food Safety Regulation in Europe: A Comparative Institutional Analysis", Intersentia, 2006.