In contrast to many other Member States, Sweden has not gone through any major food safety crises.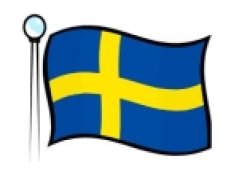 Swedish food has been promoted as unharmed, healthy, free of contaminants and properly controlled by authorities. The Swedish food system has shown interest and responsibility for consumers, animal welfare and the environment.

Food safety regulation in Sweden is characterised by a good continuity and few challenges in relation to public trust and food crises. The National Food Administration (NFA) is an experienced agency in the field of food safety. It has been in charge of all food safety aspects for over 30 years. The NFA, like all other Swedish authorities, is independent from the government. This means that it carried out its tasks without direct political interventions.
The referral system - in which a proposal for decision on any food issue viewed as important is sent to relevant stakeholders for commentary - allows a certain degree of transparency in relation to imminent decisions and activities that may have impact on stakeholders. In addition to the referral system, there are permanent, more or less informal, information meetings with 'elite' stakeholders.
Public access to documents guarantees that, in principle, everyone can have access to documents held by public authorities. However, in Sweden, this right is restricted in two ways:
The public only has the right to read documents that are viewed as "official documents".
Documents can be classified as "secret", which means that the public is not allowed to read the documents and the authorities are forbidden to make them public.
The NFA's ideology shows limited options for public involvement on food safety matters. Consultation is only allowed for elite stakeholders.
Risk Communication and nutritional information is undertaken by the same department (Nutrition and Information Department). The NFA releases warnings about risks caused by food products when it is needed. In addition, it gives scientifically recommendations. The NFA homepage provides informative, well-structured and user-friendly information for different target audiences.
Source: Celio Ferreira, Åsa Boholm and Karin Borkhart in Ellen Vos and Frank Wendler, "Food Safety Regulation in Europe: A Comparative Institutional Analysis", Intersentia, 2006.